Автоматический космический аппарат «Осирис-Рекс» аэрокосмического агентства NASA спустя более двух лет с момента запуска преодолел более 124 миллиона километров космического пространства и наконец-то вышел на орбиту астероида Бенну. Об этом Национальное управление США по аэронавтике и исследованию космического пространства сообщило на своей странице в «Твиттере». Выход на орбиту состоялся 3 декабря примерно в 8 вечера по Москве.
Зонд, запущенный ракетой-носителем ATLAS V в сентябре 2016 года, занял орбиту на высоте 4,5 километра над поверхностью астероида диаметром около 550 метров, который вращается по эллиптической орбите вокруг Солнца.
Achievement unlocked: "We have arrived!" Our @OSIRISREx mission reached asteroid Bennu, where it will spend almost a year mapping and studying to find a safe location to collect a sample. Watch: https://t.co/zI282xjLzc pic.twitter.com/VMPs7SIfSf
— NASA (@NASA) 3 декабря 2018 г.
«Достижение: Мы наконец-то добрались! Наша миссия @OSIRISREx достигла орбиты астероида Бенну. В течение почти года мы будет проводить картографирование и поиск безопасного места для сбора образцов», — говорится в сообщении.
Научная программа миссии продлится около двух лет. В ее ходе ожидается, что американский зонд в марте 2021 года возьмет пробу грунта астероида, а в сентябре 2023 года сбросит ее в специальной капсуле в атмосферу Земли, чтобы ученые смогли провести ее дальнейший анализ.
Аппарат оснащен солидным набором научных инструментов. На нем установлены три камеры. С помощью одной аппарат будет корректировать положение манипулятора TAGSAM, проверка которого проводилась в середине прошлого месяца. С помощью манипулятора будет производится сбор образцов грунта астероида. Другая камера снимает в синем, зеленом и красном свете, а также в ближнем инфракрасном диапазоне. Третья представляет собой телескоп, с помощью которого зонд делал изображения Бенну еще с расстояния в несколько миллионов километров до цели. С помощью этой камеры аппарат будет проводить картографирование поверхности Бенну.
Имеющийся на борту лазерный альтиметр OLA позволит создать трехмерную карту рельефа Бенну. Данная информация поможет ученым выбрать наиболее подходящее место для максимального сближения аппарата с поверхностью Бенну и сбора образцов его грунта. Кроме того, установленные на «Осирис-Рекс» различные спектрометры позволят аппарату выяснить химический состав астероида, а также провести поиск воды и органических соединений в его недрах.
Ученые считают, что астероид Бенну состоит из вещества туманности, коллапс которой породил Солнце и большую часть объектов Солнечной системы. Миссия американского аппарата может дать ответ на вопрос о происхождении Солнечной системы.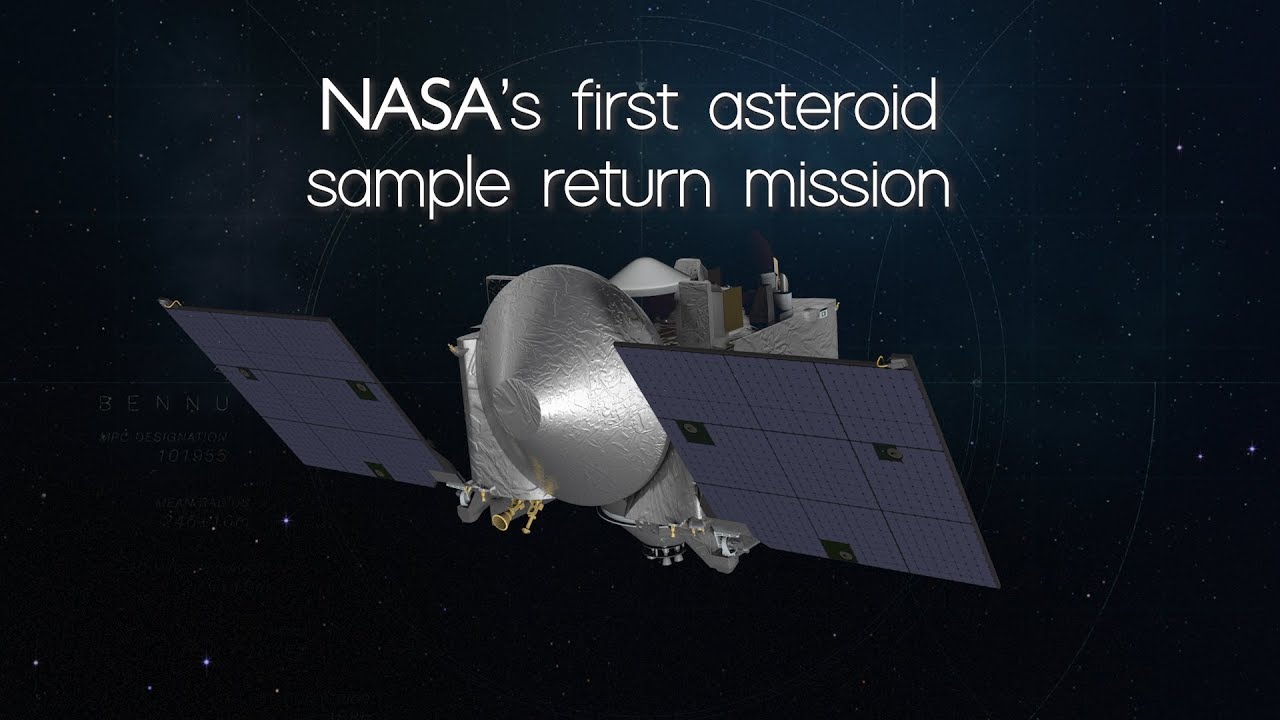 Обсудить новость можно в нашем Telegram-чате.
Источник: hi-news.ru